What is an Endotracheal or Breathing Tube?
An Endotracheal tube)Breathing tube) is a catheter that is inserted into the trachea(wind pipe) in order for the primary purpose of establishing and maintaining a patent airway and to ensure the adequate exchange of oxygen and carbon dioxide. The process of inserting an Endotracheal tube(Breathing tube) is called Intubation. The end of the tube coming out of a Patient's mouth is attached to a mechanical ventilator with flexible, humidified and heated circuits.(Ventilators (Breathing Machines)
Many different types of tracheal tubes are available, suited for different specific applications. An endotracheal tube is a specific type of tracheal tube that is nearly always inserted through the mouth (orotracheal) or nose (nasotracheal). A Tracheostomy tube is another type of tracheal tube and is normally used for Patients who require ongoing ventilation.
An Endotracheal tube is commonly used in combination with mechanical ventilation(Ventilators (Breathing Machines) and is usually required if your loved one has breathing difficulties such as
and is also generally used after surgery, with your loved one being admitted into Intensive Care with the breathing tube in place.
The Endotracheal tube is also used before or after
 image of an endotracheal tube insertion
How Does It Work?
The breathing tube provides a patent, and safe pathway for your loved one to receive adequate ventilation and oxygenation, provided by the breathing machine(Ventilators (Breathing Machines). Whilst being ventilated your loved one is unable to talk and is usually sedated(induced coma). The Endotracheal tube is usually secured with tape around your loved ones mouth to safely keep the tube in place. Furthermore, whilst having the Endotracheal tube in place, your loved one is unable to clear any secretions from the lungs and in order to maintain a safe, clear and clean airway the bedside nurse will clear secretions(suctioning) regularly. This generally is uncomfortable for your loved one, but is necessary for maintaining safety.
How Long Will It Be Used For?
Endotracheal tubes are usually a short term measure, being used for up to few days, sometimes only for a few hours after surgery. Once your loved one is ready to be taken off the ventilator and the Endotracheal tube is removed, your loved one gets extubated(Extubation).
If it can be foreseen that your loved one might need prolonged mechanical ventilation and it is expected that your loved one might be a difficult and slow wean from the ventilator, he or she may require a Tracheostomy insertion.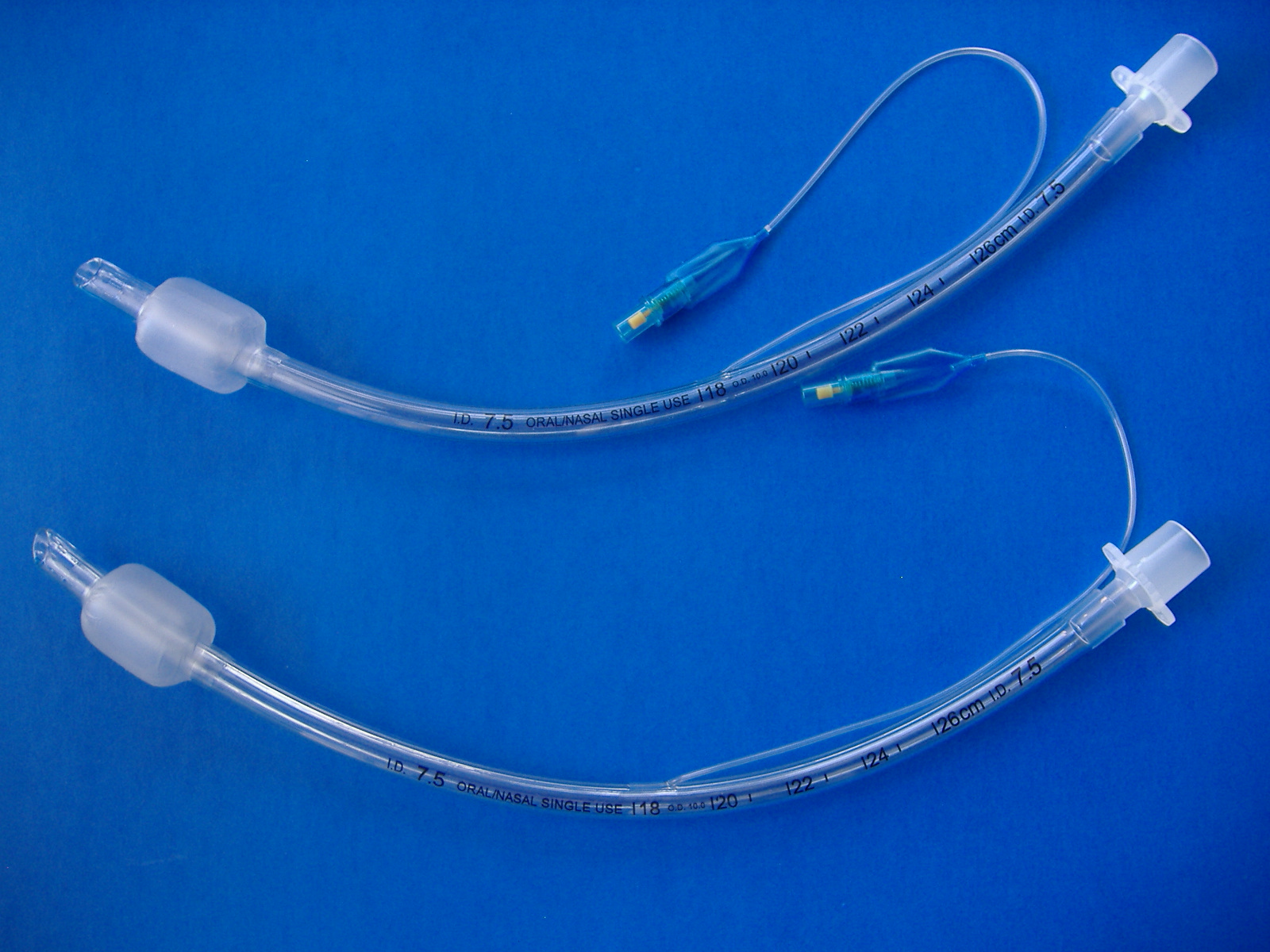 Are There Any Complications?
Of course, if you have any questions or concerns, please discuss them with the ICU nurses and doctors.
All Intensive Care interventions and procedures carry a degree of potential risk even when performed by skilled and experienced staff. Please discuss these issues with the medical and nursing staff who are caring for your loved one.
The information contained on this page is general in nature and therefore cannot reflect individual Patient variation. It is meant as a back up to specific information which will be discussed with you by the Doctors and Nurses caring for your loved one. INTENSIVE CARE HOTLINE attests to the accuracy of the information contained here BUT takes no responsibility for how it may apply to an individual Patient. Please refer to the full disclaimer.
Related Articles: